Comfortable, Affordable Treatment with the MTM ​Clear•Aligner
Many patients wish to straighten their smiles, but avoid orthodontic treatment due to the hassle and discomfort of braces. At Family Dental Care in Flowood, MS, we offer MTM® Clear•Aligner as a comfortable, affordable alternative to traditional orthodontics. Similar to Invisalign®, the MTM system uses virtually invisible aligners made from clear plastic. The aligners are custom-made to fit comfortably against your teeth for discreet and effective treatment. Dr. Danny O'Keefe and Dr. Jan O'Keefe Belote can examine your smile and determine whether MTM Clear•Aligner is the right treatment option for you.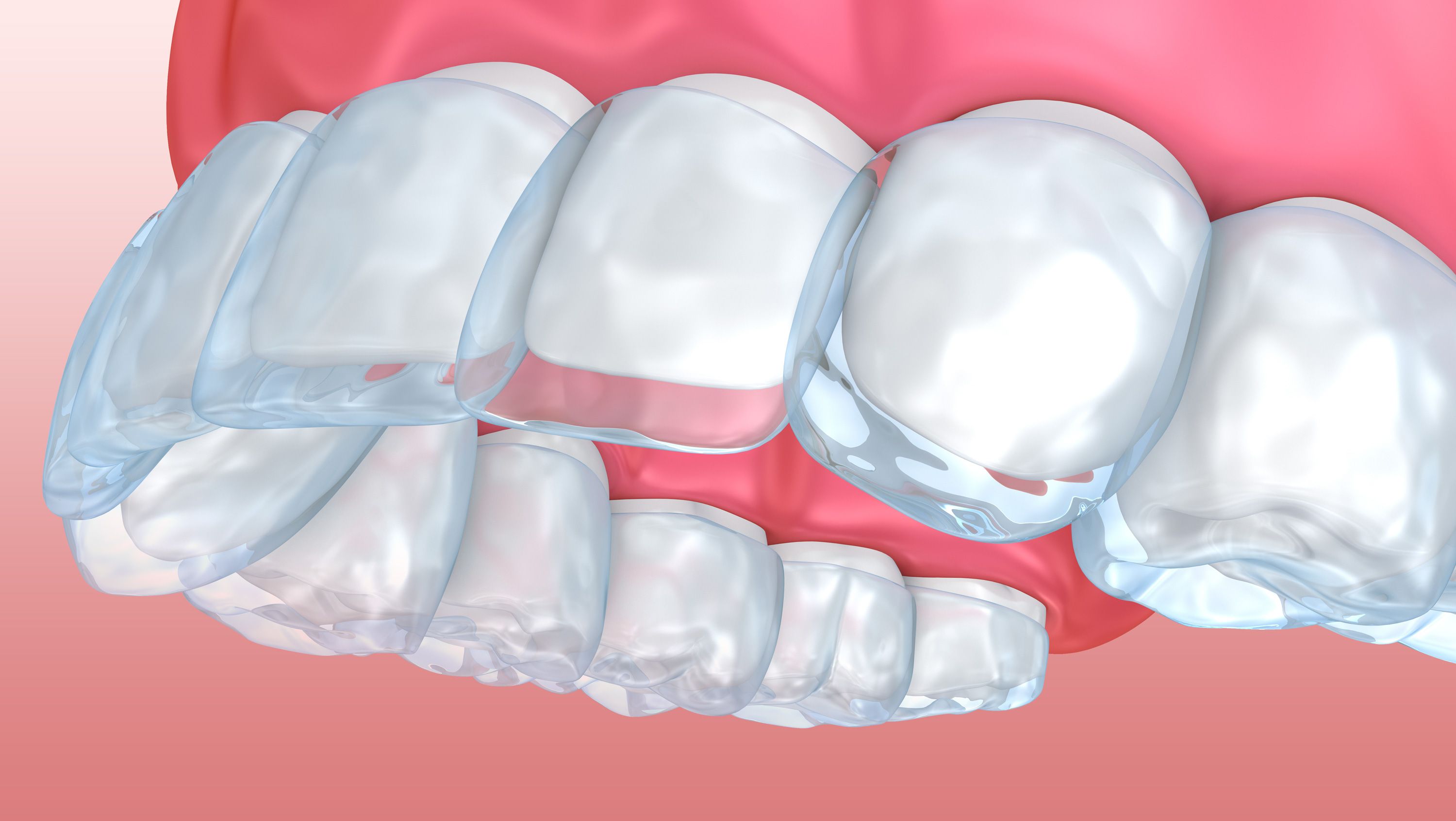 What Is the MTM Clear•Aligner?
This advanced orthodontic solution uses a series of clear, removable plastic aligners to achieve quick results without the hassle of braces. The aligners fit over your teeth and apply consistent pressure to guide them into a healthier position. Every few weeks, you exchange the aligners for the next set in the series until you complete your treatment.
Planning Your Treatment
During your initial consultation, we will take scans and x-rays of your smile to assess the position of your teeth. Dr. O'Keefe or Dr. Belote can then sit down with you and discuss your goals and concerns.
Typically, MTM Clear•Aligner is recommended for patients with mild to moderate misalignment who have all their permanent teeth.
Based on this information, they can determine if MTM Clear•Aligner is the right treatment method for your unique needs. Typically, MTM Clear•Aligner is recommended for patients with mild to moderate misalignment who have all their permanent teeth.
If you decide to proceed with the MTM system, your doctor will carefully map out the movements of your teeth to design your aligners. The number of aligners you need will depend on the extent of your misalignment. Once your aligners are crafted from PVC- and BPA-free plastic, you can begin straightening your smile.
Life with MTM Clear•Aligner
Treatment with the MTM system can take as little as three to six months. During this period, you will need to wear your aligners at all times, taking them out only to eat, drink hot liquids, brush, and floss. The best way to ensure optimal results is to wear your aligners consistently.
You will need to attend regular checkups at our office so Dr. O'Keefe or Dr. Belote can monitor your progress and provide you with additional aligners. Once you complete your treatment, we can design a custom retainer to maintain the new positions of your teeth.
The Benefits of Clear Aligners
When your teeth are out of alignment, it is harder to keep them clean, increasing your risk for issues such as periodontal disease and tooth decay. Straightening your smile can help protect against these issues, as well as enhance the appearance of your smile. Compared to braces, clear aligners offer a range of benefits, including:
Improved comfort
Easier oral hygiene
Discreet treatment
Faster treatment times
Get Started Today
If you are interested in straightening your smile, we offer multiple types of clear aligners, including Invisalign, and can help find the solution best suited to your goals, concerns, and budget. For more information about MTM Clear•Aligner, contact our office online or call (601) 936-2526 to speak to a member of our team today.