Porcelain Veneers vs. Braces: 4 Factors to Consider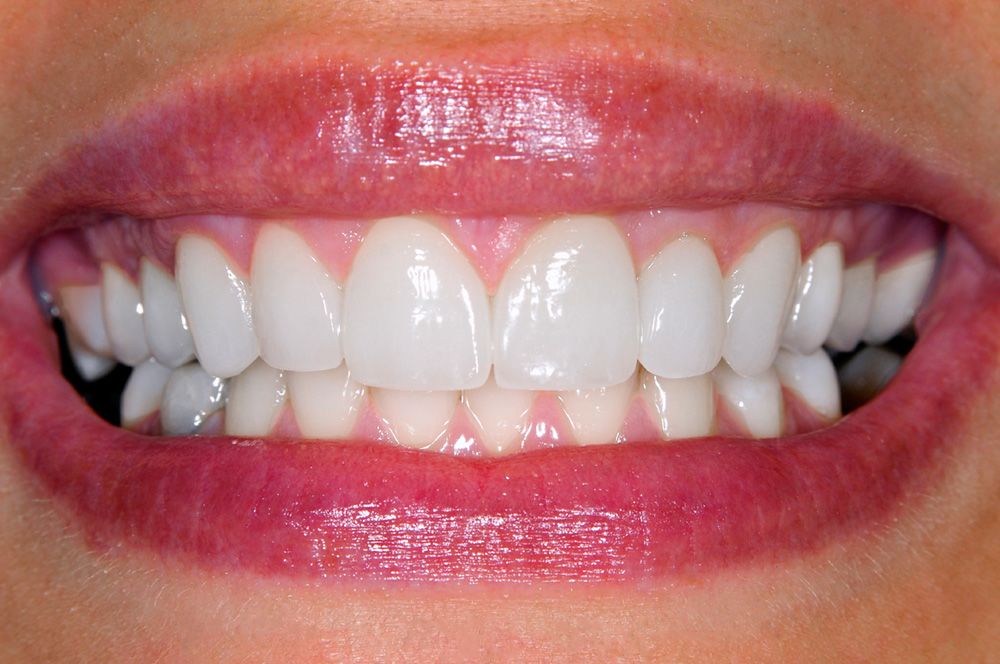 Most people aren't born with perfectly aligned, bright, white teeth. Gaps, crowding, malocclusion, and dental stains affect most of us. Thankfully, modern dentistry offers several solutions, including porcelain veneers and braces.
Porcelain veneers are thin, durable shells that are attached to the front surface of the teeth to conceal several aesthetic issues. Braces help patients overcome crookedness and other types of misalignment. In some cases, patients have the option of choosing between porcelain veneers and braces to correct their cosmetic issues.
Dr. Danny O'Keefe in Flowood, MS, offers several cosmetic and orthodontic treatments for patients who desire a more symmetrical and aesthetically pleasing smile. Here are four factors to consider when deciding between porcelain veneers and braces:
1. Oral Health
Your oral health is our top priority. Before pursuing procedures that focus on the aesthetics of your smile, we'll recommend restorative treatments that improve your oral health. Braces and veneers require that patients are free of cavities and gum disease. If you suffer from either of these issues, they must be solved before any other treatment begins.
Patients who want porcelain veneers should also receive treatment for bruxism. This condition (also called teeth grinding) causes a person to put an immense amount of pressure on his or her teeth at night and sometimes throughout the day. Teeth grinding can cause veneers to break or crack. The most common bruxism treatments include oral appliance therapy, orthodontics, medications, and BOTOX® injections.
2. Your Aesthetic Needs
During an initial consultation with our Flowood dentist, you'll explain your smile goals and Dr. O'Keefe will examine your teeth. Patients who are good candidates for braces have one or more of the following qualities:
Moderate to severe crowded or crooked teeth
Large gaps between teeth
Crossbite
Overbite
Underbite
Open bite
These issues often lead to chronic oral health problems and issues like TMJ disorder.
Candidates for porcelain veneers have one or more of the following qualities:
Severely stained teeth
Small gaps between teeth
Slightly crooked teeth
Irregularly shaped teeth
Short teeth
Porcelain veneers do not treat any oral health problems. Patients must commit to good oral hygiene practices before undergoing this irreversible procedure.
3. Treatment Time
Neither treatment is an immediate solution, but veneers provide much faster results than braces. After an initial consultation, the dentist takes impressions of the patient's teeth, then sends them to a dental lab. The custom-fitted veneers may take up to three weeks to create. At a second appointment, the dentist places the veneers and makes any necessary adjustments. With veneers, a brand new smile is possible in less than a month.
The average treatment time for braces is between one and three years; however, some patients can achieve their desired results in only six months. Treatment time greatly depends on the severity of the patient's malocclusion.
4. Cost
The cost of veneers versus braces is significantly different. The average cost of one porcelain veneer is between $800 and $3,000 per tooth. Factors that affect the cost of veneers include the location of the practice, the material used, choice of dentist, number of veneers, and the fabrication method.
Without insurance coverage, metal braces typically cost about $5,000. Invisalign® is about the same. For ceramic and lingual braces, patients can expect to pay between $500 and $3,000 more. Treatment cost varies based on the extent of the patient's treatment, location, choice of dentist or orthodontist, and whether retainers are included in the initial cost..
Make the Right Choice for Your Smile
Dr. O'Keefe helps patients from Jackson, Flowood, and the surrounding areas make the best decisions for their smiles. If you're contemplating porcelain veneers or braces, contact our friendly team today at (601) 936-2526 or message us online to schedule an initial consultation.
Related to This