Enhance Your Smile with Treatment for a Jutted Tooth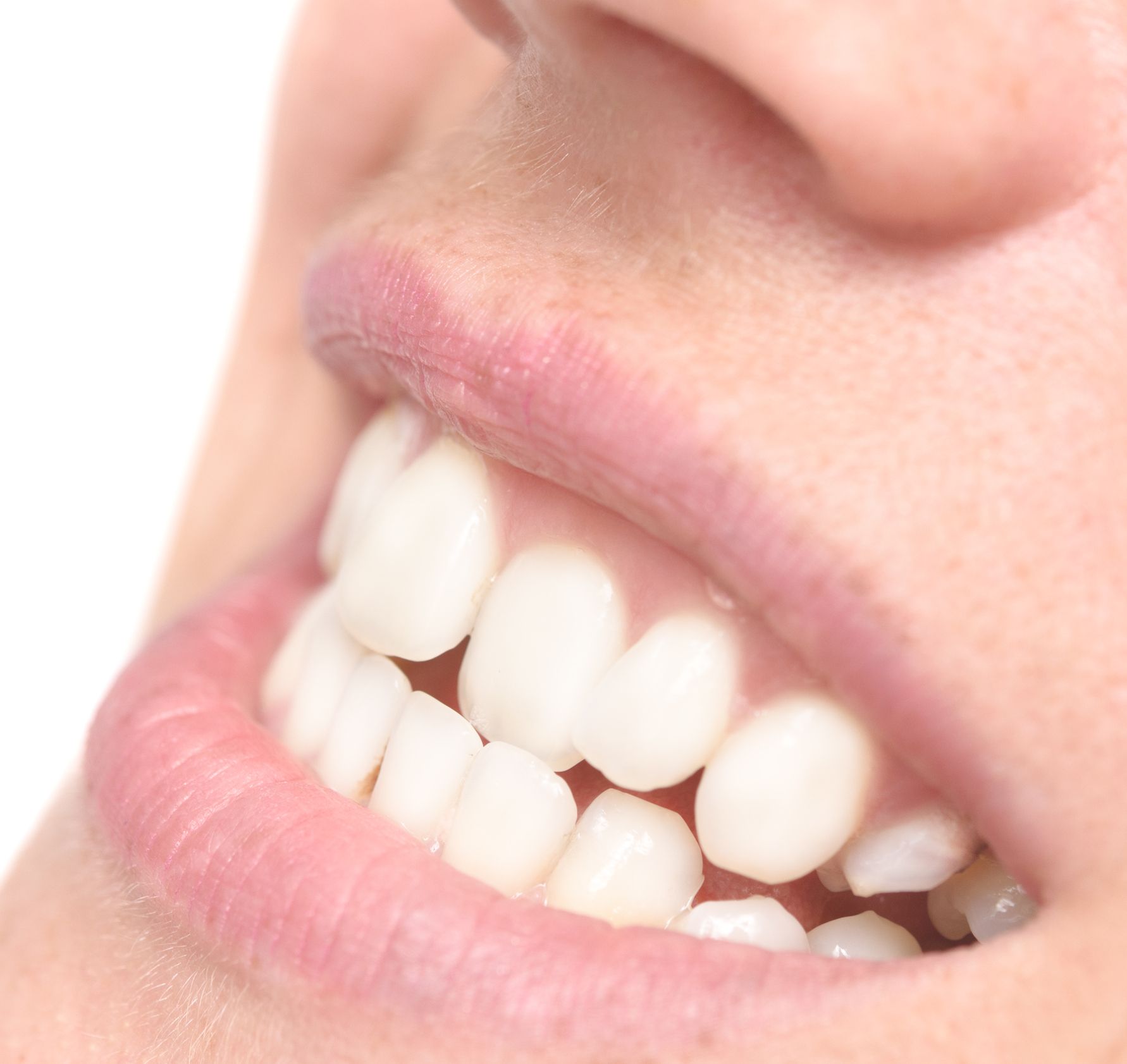 A jutted or protruding tooth can have a significant negative impact on the aesthetics of your smile. Fortunately, Dr. Danny O'Keefe offers various treatments in cosmetic dentistry and orthodontics in his Jackson, MS practice to help patients achieve straighter, more attractive teeth. Here, we explore treatments for a jutted tooth, and explain how Dr. O'Keefe can find a solution that will effectively meet your individual needs.
What Is a Jutted Tooth?
A jutted tooth is a tooth that sticks out further than your other teeth. Malocclusion and misalignment can lead to concerns regarding aesthetics and function. A jutted, crooked, or twisted tooth can draw focus away from your smile and become a focal point, leading to self-consciousness. In some cases, a jutted tooth may be so severe that it interferes with normal activity such as biting or chewing.
Factors to Consider When Treating a Jutted Tooth
Before we discuss the various treatments for a jutted tooth, it is important to note that specific options will be determined by your unique situation. During a consultation, Dr. O'Keefe will assess:
The root cause of the jutted tooth
Your aesthetic goals and desired outcome
The angle and severity of the jutted tooth
Your desired timeframe for treatment
Dental Bonding
As one of the most conservative treatments for a jutted tooth, dental bonding can mask cosmetic imperfections with custom-shaded composite resin. By skillfully applying this high-quality dental material, Dr. O'Keefe can give the illusion that the jutted tooth is in correct alignment. One of the primary advantages of dental bonding is that the natural teeth do not need to be reduced. Therefore, bonding is incredibly conservative, and can be reversed at a later date if desired.
Porcelain Veneers
Like dental bonding, porcelain veneers also create the illusion that jutted or crooked teeth are in alignment. These thin, tooth-colored shells are affixed to the front surfaces of the teeth, and can address an array of aesthetic concerns, such as chipped, cracked, or discolored teeth. In order to place porcelain veneers, small amounts of enamel must be removed to prepare the tooth. The result is a beautifully balanced and symmetrical smile.
Dental Crowns
Similar to porcelain veneers, crowns are tooth-colored restorations. However, while a veneer covers only the front surface of a tooth, a crown covers the entire tooth structure. This custom-designed restoration can conceal cosmetic flaws and even reinforce a weakened or broken tooth. In order to place a dental crown, your natural tooth must be slightly reduced to provide a proper fit.
Invisalign®
If a jutted tooth cannot be corrected with cosmetic treatments alone, then orthodontics may be the most optimal solution for you. Orthodontic treatment will not only straighten the teeth, but it will also address crowding and bite issues, effectively improving your overall function. Invisalign® is a revolutionary system that can straighten the teeth discreetly with the use of clear thermoplastic trays. Comfortable and convenient, Invisalign® is a popular choice among many of our patients.
Learn More about Treatment for a Jutted Tooth
If you are insecure about your appearance due to a jutted or protruding tooth, we can help you explore treatment options that will enhance your smile and improve your self-confidence. To schedule a consultation with Dr. O'Keefe, call our office at (601) 936-2526 or contact us online.
Related to This