According to the American Dental Association, 22 percent of adults avoid the dentist due to anxiety.
Putting off necessary dental procedures can have a significant negative impact on your overall oral health.
At Dr. Danny O'Keefe's practice in Flowood, MS, we offer IV sedation to help patients stay comfortable during treatment.
Benefits of IV Sedation

Takes Effect Quickly

Oral sedatives often take an hour or longer to take effect. Intravenous, or IV, sedation begins to work almost immediately, which is beneficial for patients with extreme dental anxiety. Deep relaxation is quickly achieved with intravenous drugs.
Total Control

When oral medication is administered, there is less control over the effect it has on the patient or how long it lasts. With IV sedation, the doctor can constantly control the level of sedation. If the medication begins to wear off, more can be administered, with sedative effects setting in quickly.
Better Oral Health

The most important advantage of sedation dentistry is that it allows patients to undergo procedures that are critical to maintaining long-term oral health. Additionally, more treatment can be completed during one appointment. This reduces the number of necessary dental visits.
Safer than General Anesthesia

Unlike general anesthesia in a hospital setting, IV sedation keeps the patient semi-conscious. As a result, any discomfort or concerns can be relayed to our dentistry team right away.
IV sedation involves administering a sedative medication via the bloodstream. Sometimes referred to as "twilight sleep", this type of anesthesia does not actually put you to sleep or render you unconscious.
This option helps induce relaxation so individuals can stay comfortable during their dental appointment or treatment.
Unlike general anesthesia, this type of sedation dentistry allows patients to communicate with our dentists. However, once the appointment is over, most individuals do not recall most of the procedure.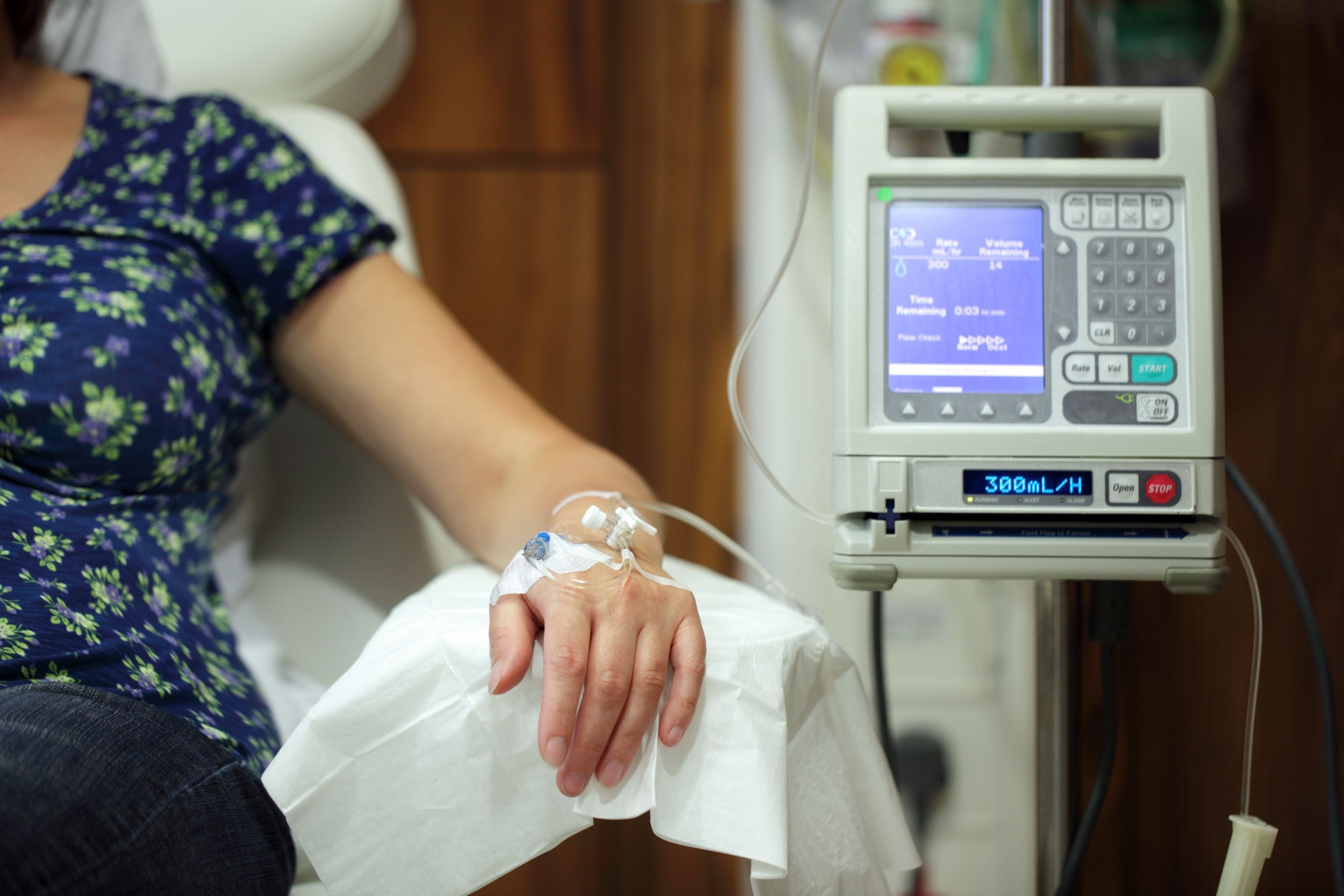 How Does IV Sedation Work?

Types of Dental Sedation

Other Sedation Options

Individuals at our Flowood, MS practice can explore sedation for all types of dental procedures. In addition to IV sedation, we also offer nitrous oxide and oral conscious sedation.
Which Is Best for Me?

The option that is right for you depends on your unique dental needs. Many patients find that nitrous oxide is sufficient for cleanings, but opt for IV sedation during dental implant surgery.
"I Adore Family Dental Care!"
5-Star Reviews from Happy Patients
I was anxious about the dental appointment before I arrived, but once there, the anxiety was replaced with comfort. The entire staff is super-friendly... The dentist is a hoot too! I loved her instantly. I adore Family Dental Care! You guys ROCK!

View On Google
The staff was very polite and did an awesome job of helping me understand what was needed and talked me thru all the procedures , setting up appts with oral surgeons and helping me remain calm , I was very pleased with my service there!!!

View On Google