How Much Does Invisalign® Cost?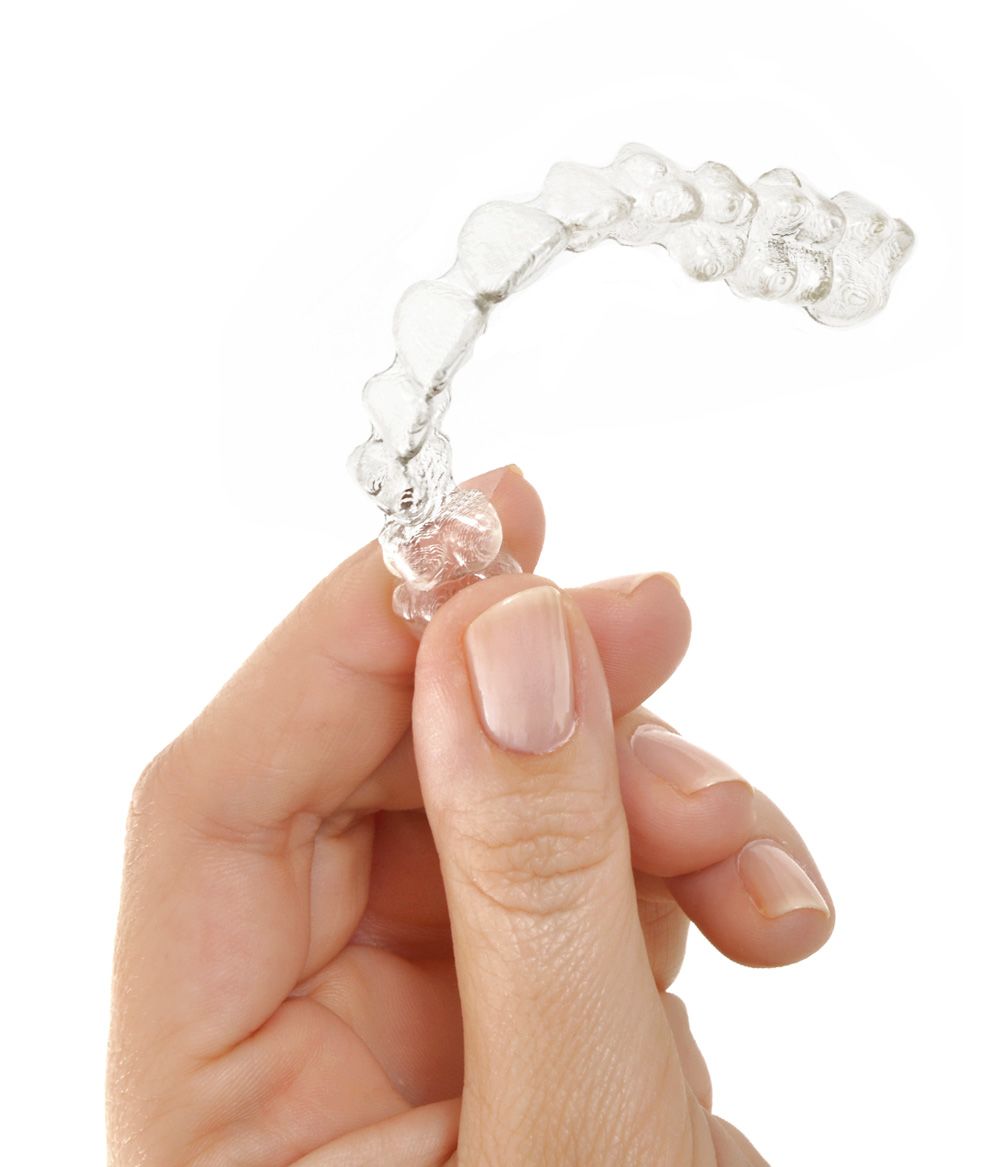 Crooked teeth and a misaligned bite not only detract from the beauty of the smile, but can also compromise oral functions and threaten oral health. Traditional braces used to be the only effective treatment for moderate to advanced malocclusion problems, but now orthodontic patients have another option with Invisalign®.
Invisalign uses a series of clear plastic aligners to correct malocclusion problems more discreetly and comfortably than braces. While many people are intrigued about the benefits that Invisalign has to offer, they sometimes worry about Invisalign costs. Here, Dr. Danny O'Keefe, whose dental practice serves the Flowood, MS, area, discusses the average cost of Invisalign treatment, and the factors that affect the overall cost of this teeth straightening procedure.
Average Invisalign Cost
Invisalign treatment is personalized to meet each patient's unique needs, so the cost of treatment can vary significantly from one person to another. Because of that, it is not possible to say exactly how much Invisalign treatment will cost without performing an exam and personal Invisalign consultation. However, we can discuss average Invisalign costs. Typically, the cost of a full Invisalign treatment plan is between $4,000 and $8,000 for patients with moderate to severe malocclusion problems.
Factors that Affect the Cost of Invisalign Treatment
There are several factors that can affect the overall cost of Invisalign treatment. Most notably, treatment costs are affected by the severity of the malocclusion problems that are present. More severe issues will require lengthier treatment to get the teeth and jaw properly aligned, which means that more aligners will be used and more dental appointments will be necessary. All of this increases the final cost of treatment.
Invisalign costs can also be impacted by the patient's consistency regarding use of their aligners. To be effective, Invisalign aligners need to be worn between 20 and 22 hours per day. If aligners are not worn as directed, the initial treatment timeline may need to be extended, which will increase costs.
Finally, out-of-pocket costs of Invisalign treatment will depend on insurance coverage. If our Flowood patients have dental insurance that provides coverage for orthodontic treatment, they are likely to receive coverage for Invisalign. However, the amount of coverage provided will depend on their insurance plan. Most insurance providers cover at least a portion of Invisalign costs, but it is unlikely that the total expense will be paid for by the insurer.
How Does the Cost of Invisalign Compare to the Cost of Braces?
Because Invisalign offers so many advantages over traditional braces, many of our Flowood patients expect Invisalign treatment to cost significantly more. In actuality, Invisalign costs are comparable to the costs of braces. As with Invisalign, the cost of braces treatment is dependent on various factors, including the severity of malocclusion problems. However, the average braces cost is between $3,000 and $7,000, which puts it in nearly the same price range as Invisalign.
Contact Our Dental Practice
If your smile is impacted by crooked teeth or a misaligned bite, you may be an ideal candidate for Invisalign treatment. To learn more about this popular teeth straightening method, contact our dental practice online, or call (601) 936-2526 and schedule an appointment with Dr. Danny O'Keefe.
Related to This