Can Sedation Dentistry Help with Teeth Cleanings?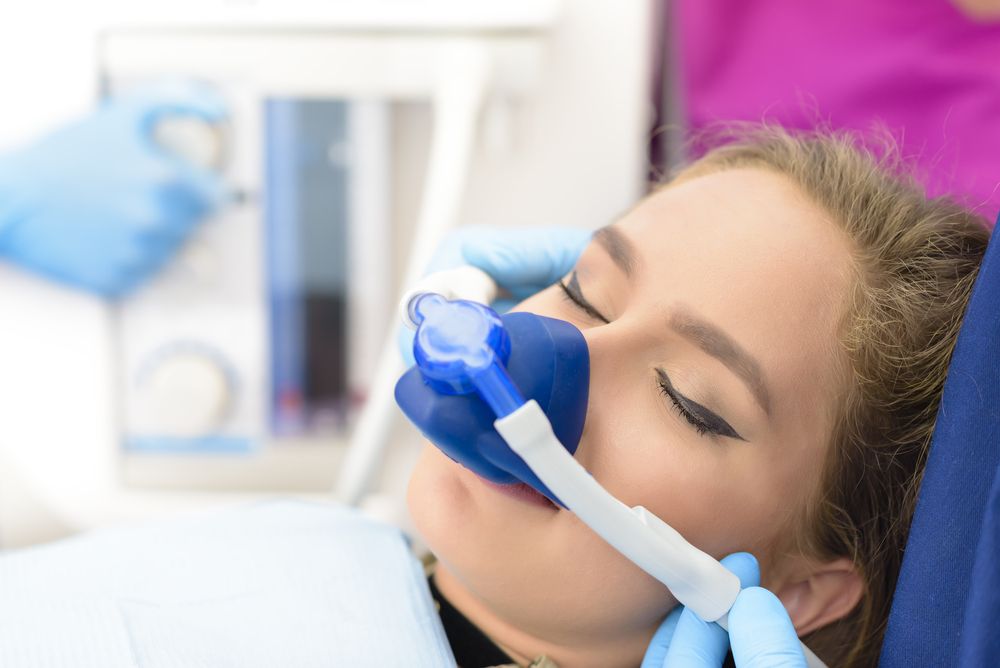 Sedation dentistry can help patients relax and feel more comfortable while undergoing dental care so that they can get the treatment they need to maintain a healthy, beautiful smile.
Sedation dentistry is not just for major dental treatments. It can also be used during teeth cleanings. Drs. Danny O'Keefe and Jan O'Keefe Belote offer sedation dentistry for teeth cleanings at their Flowood, MS, dental practice to help patients who have difficulty with dental visits feel at ease.
What Is Sedation Dentistry?
Sedation dentistry refers to the use of sedative medications to help patients who have a difficult time with dental visits by helping them feel relaxed and comfortable.
Sedatives can be tailored to the unique needs of each patient to provide them with the necessary amount of sedation to keep them calm and at ease during their teeth cleaning or other dental treatment.
Types of Sedation for Teeth Cleanings
There are different types of sedation options available for patients who need help relaxing or being comfortable during teeth cleanings. Each type makes it possible for patients to receive different levels of sedation based on their needs. The different types of sedation include:
Oral conscious sedation: Oral conscious sedation is administered through a pill that is taken at least an hour prior to the teeth cleaning appointment. With oral conscious sedation, patients stay awake throughout treatment, but are given enough sedative medication to stay comfortable and ease anxiety.
Nitrous oxide sedation: Nitrous oxide sedation, also called laughing gas, is administered by breathing in the gas through a mask that covers the nose. Patients remain awake under the effects of nitrous oxide, but usually feel in a near-sleep state.
Intravenous (IV) sedation: IV sedation is administered directly into the bloodstream and can be increased or decreased throughout teeth cleaning to keep patients comfortable and at ease. As with nitrous oxide, patients remain awake under IV sedation.
Who Can Sedation Dentistry Help?
Sedation dentistry helps improve comfort and aids in relaxation while patients undergo dental services, including cleanings. Anyone who struggles with dental appointments may benefit from sedation dentistry. Our Flowood patients who may be most helped by sedation dentistry at their next teeth cleaning includes those with:
Dental anxiety: Many people experience dental anxiety and may avoid seeing the dentist for regular cleanings as a result. Sedation dentistry can help ease anxious feelings and keep patients relaxed during routine dental cleanings and other treatments.
Tooth or gum sensitivity: For some with very sensitive teeth or gums, dental cleanings may be uncomfortable. Sedation dentistry can help patients stay comfortable during cleanings.
Difficulty sitting still: Those who have difficulty sitting still, whether from a medical condition, age, previous injury, or other reason, may benefit from sedation dentistry to help them comfortably sit still during teeth cleanings.
Sensitive gag reflex: Having a sensitive gag reflex can make teeth cleanings and other dental work uncomfortable. Sedation dentistry is often helpful in keeping those with a sensitive gag reflex comfortable during dental visits.
Schedule an Appointment
If you are interested in sedation dentistry for your next teeth cleaning and would like to discuss your treatment options, please call our Flowood practice at (601) 936-2526 to schedule an appointment.
Related to This