Treatment Options for a Twisted Tooth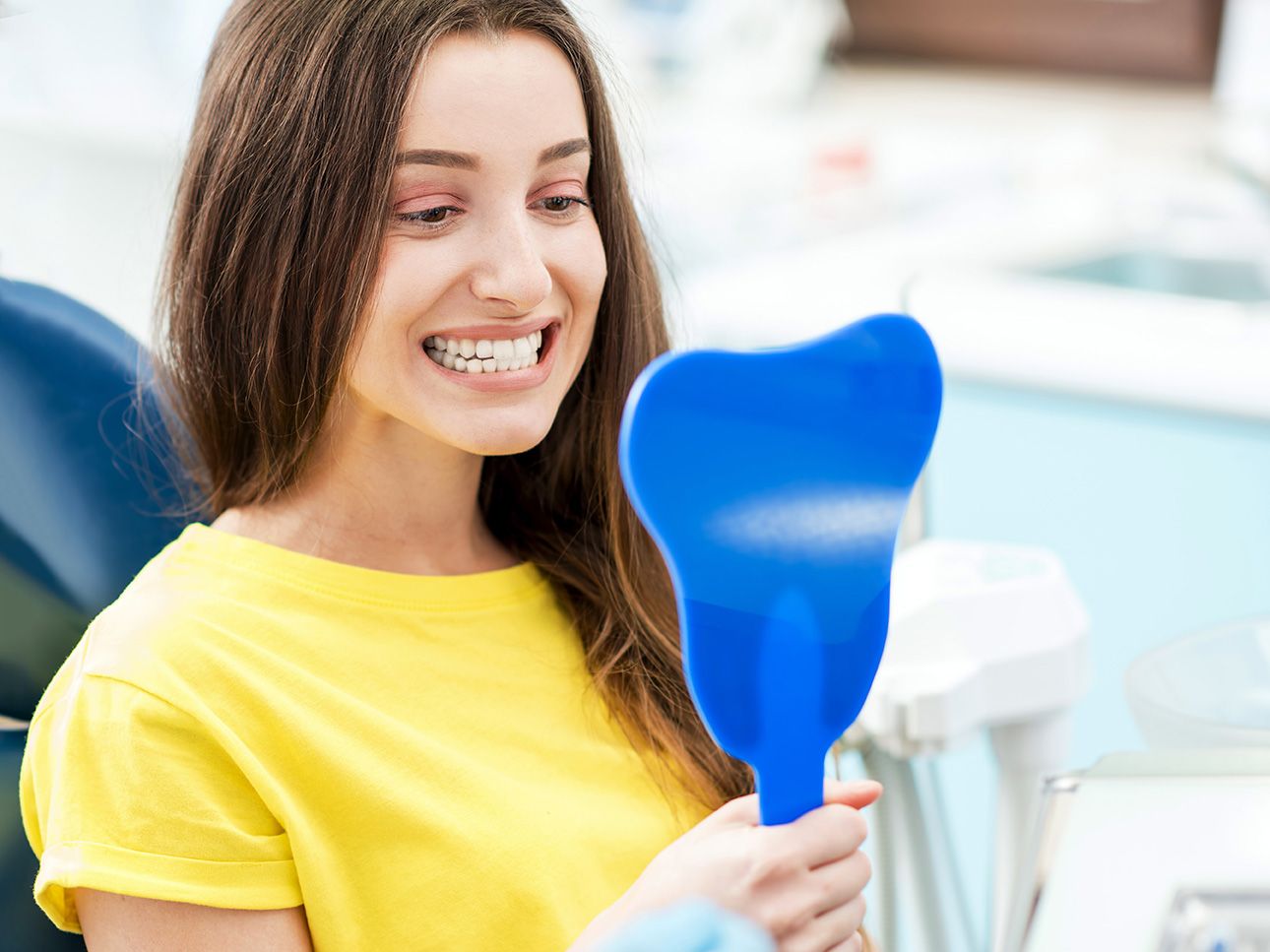 A tooth that is twisted compared to surrounding teeth in the mouth can make an otherwise attractive smile look unhealthy and jagged. If you are dissatisfied with the appearance of your smile due to the appearance of a twisted tooth, cosmetic dentistry offers several potentially ideal solutions. At the dental practice of Dr. Danny O'Keefe, we offer a comprehensive range of cosmetic dentistry procedures, including those that can be used to treat twisted teeth. Best of all, none of them require you to wear traditional metal braces.
In discussing your treatment options for a twisted tooth at his Jackson, MS cosmetic, restorative, and general dentistry practice, Dr. O'Keefe will first evaluate your mouth to determine the extent of your misalignment. He will then listen to your goals for treatment and explain your treatment options to you in detail. Together, you and he will arrive at the treatment plan best suited to your particular case.
You don't have to spend another day unhappy with how your smile looks. To learn about your treatment options for a twisted tooth, please schedule your initial consultation with Dr. Danny O'Keefe today.
"Instant Orthodontics" through the Placement of Porcelain Veneers
Through the strategic customization and placement of porcelain veneers, the alignment of your teeth can be improved. In a procedure referred to as "instant orthodontics," porcelain veneers can be crafted to address minor to moderate imperfections in the orientation of teeth, helping them to appear as though they face perfectly outward in comparison to adjacent teeth. Because Dr. O'Keefe uses only the finest materials in his dental restorations, your porcelain veneers will give you many years of smiles with proper care.
In addition to improving the appearance of a twisted tooth, porcelain veneers will also conceal any chips, cracks, or discoloration that are present on your teeth, in addition to filling in minor gaps.
A Clear Alternative to Metal Braces: Invisalign®
The Invisalign® system uses a series of clear plastic aligners to guide misaligned teeth into their proper positions in the mouth. For more severely twisted teeth, Invisalign® would likely provide a more effective solution than porcelain veneers. Invisalign® aligners are customized to the individual patient's mouth; every two weeks or so, the current aligner is switched out for the next in the series.
Unlike metal braces, Invisalign® aligners can be removed for brushing and flossing, which makes them a better choice for oral hygiene. They can also be removed for eating, which means that patients are not restricted in terms of the foods they can consume during treatment.
Best of all, they are virtually undetectable to others while worn, making them the most aesthetically pleasing orthodontic appliance on the market. You can correct your twisted tooth without advertising to the world that you are undergoing orthodontic treatment!
Learn More about Treatment Options for Twisted Teeth
If you would like to learn more about treatments for a twisted tooth, please contact the cosmetic, restorative, and general dentistry practice of Dr. Danny O'Keefe today.
Related to This